StiftungSchweiz Networks
Developing a networked effect
Take an active role in shaping philanthropy. Use the networking feature of StiftungSchweiz to build your own community and form alliances or have inspiring discussions and stay informed.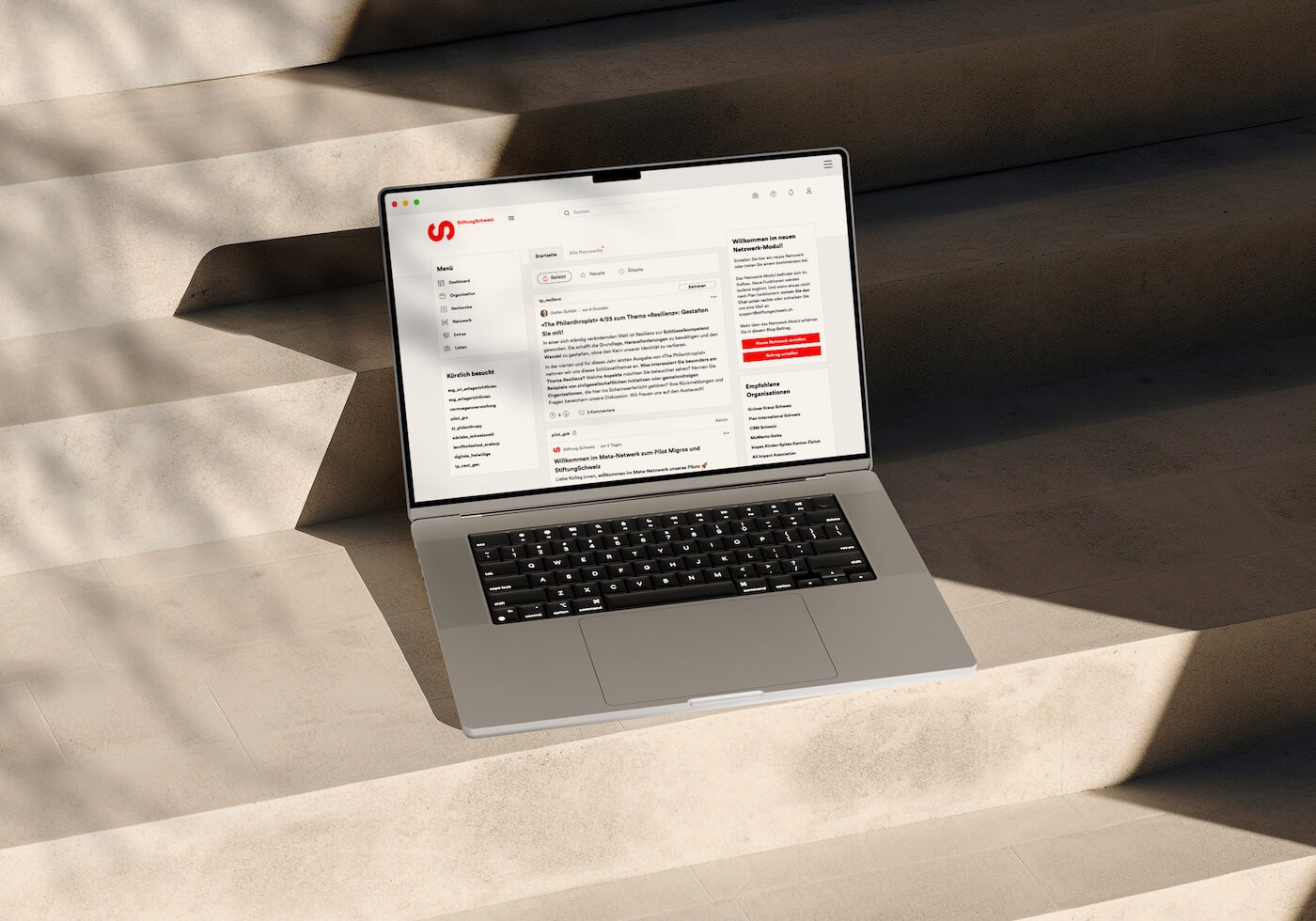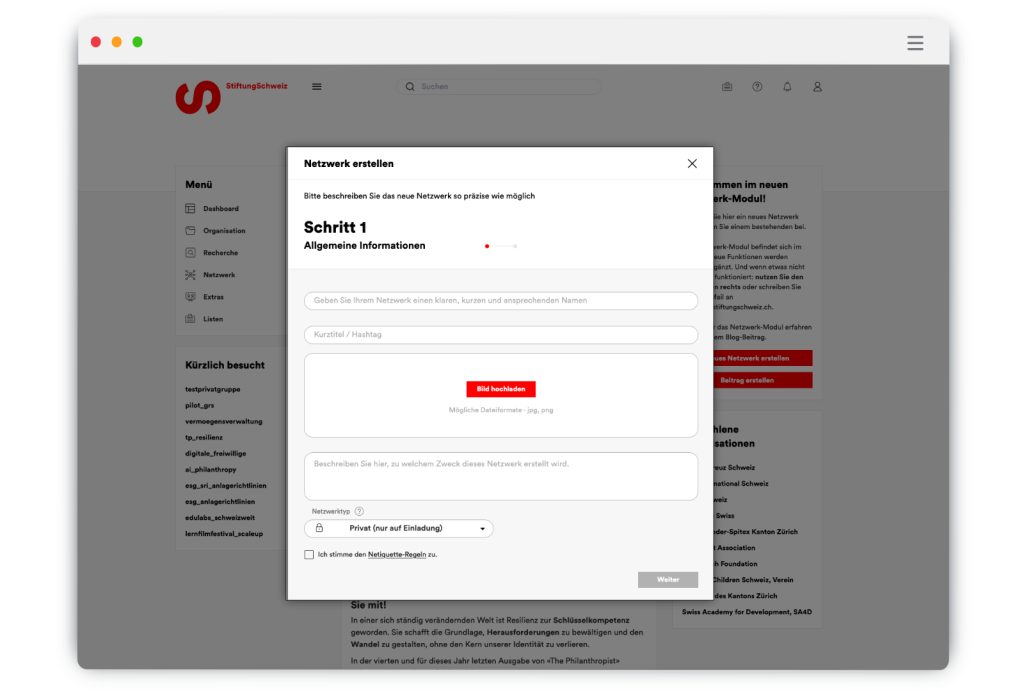 Build your own community
Create your own network in no time.
Design a community along your needs: You determine the topic and focus of the network.
Connect with like-minded stakeholders and make an impact together.
You decide who has access: Your network can be private, public, or accessible only to certain categories of users.
Participate in the discourse
Create a post on your network and spark a new discussion, share a thought, or ask your community a question.
Choose from a variety of post formats: Share a video, an image, a PDF, or a link.
Respond to others' posts: comment, rate, or share posts.
Share and discuss lists of organizations with your network community and save others research time.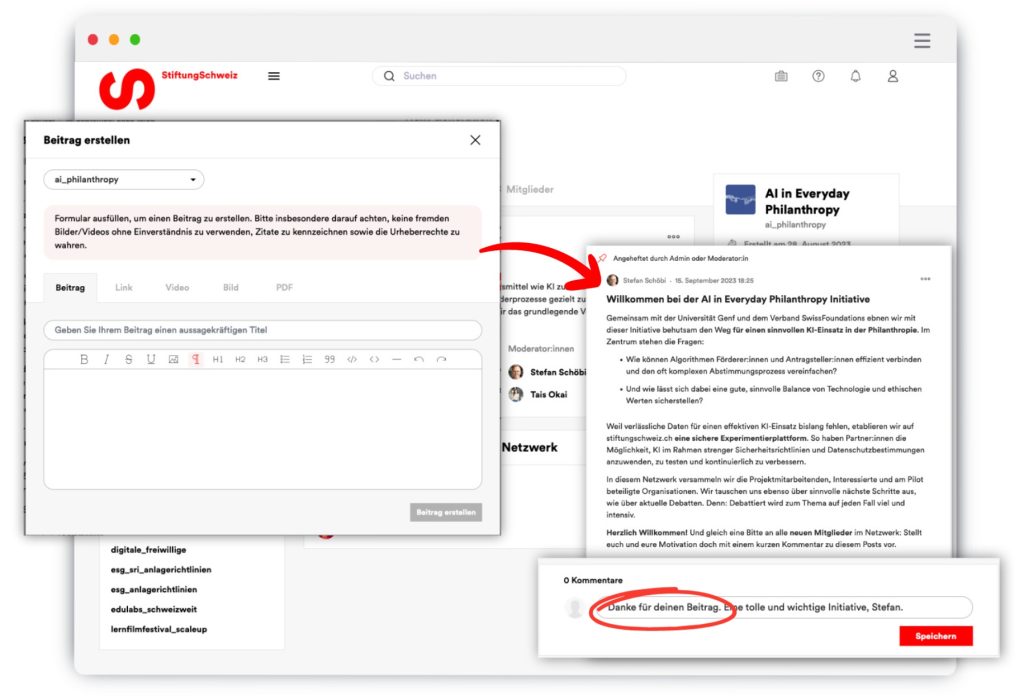 Build network: Register at the Pro level and create your own network.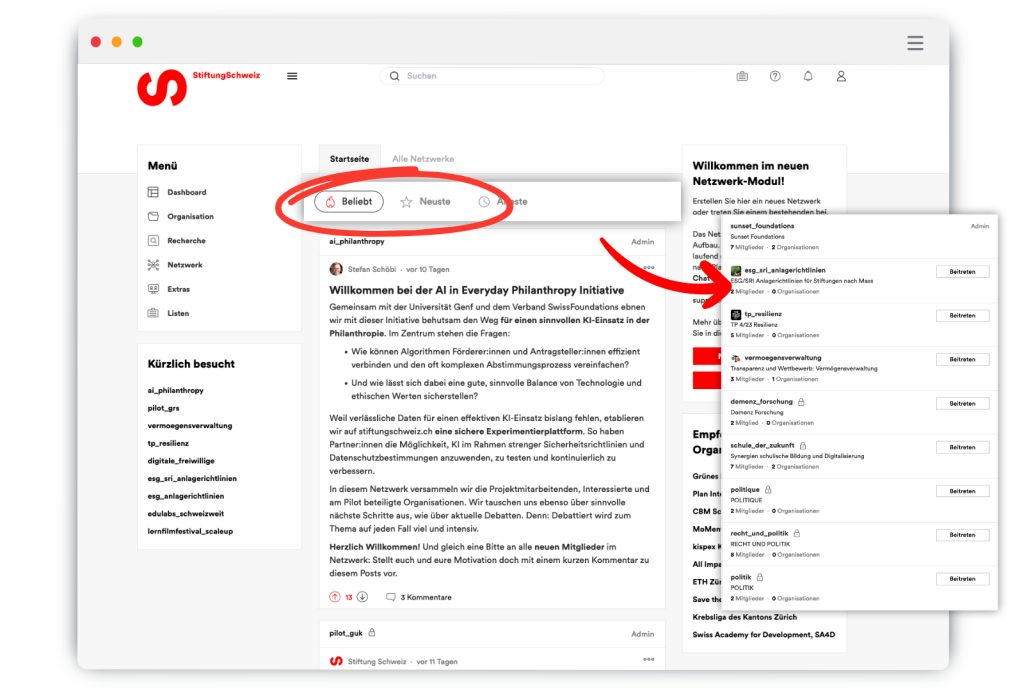 Stay informed and get inspired
Stay on top of what's happening in your networks with the newsfeed.
Join relevant, new networks and customize the newsfeed to your interests.
Just keep the overview: Sort by popular, newest or oldest posts.
Moderate network
Use powerful moderation tools to actively manage your community.
Invite targeted new contacts into your network.
Precisely manage the access and moderation rights of your network members.
Maintain the content quality of your network.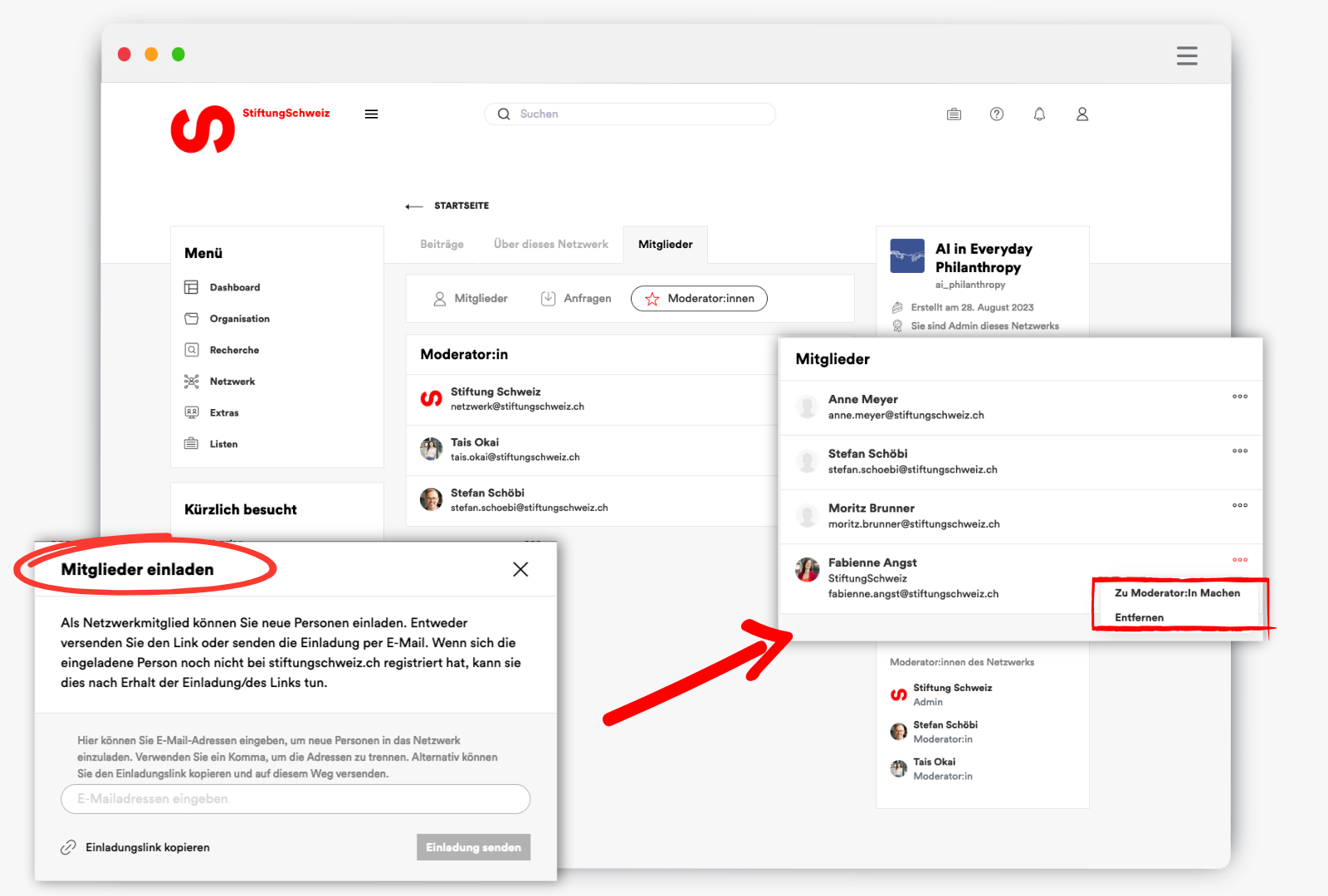 Frequently asked questions
Select the "Network" item in the menu on the left.
In the "More networks" tab you will see all the networks you can join. Select the appropriate one and click "Join".
A request is sent to the admin of the network, who can decide about the admission.
Alternative: If you receive an invitation link from a network member, click on it to join the network. In any case, you must first register/log in on StiftungSchweiz.
Register at stiftungschweiz.ch. To create a network, you must register at the Pro or Partner level.
Select the "Network" item in the menu on the left.
Press the "Create new network" button and fill in the information.
You can also read more information about creating a network in our blog post
"How do I create a network?".

When creating a network, you choose between a publicly visible network that is accessible to all registered users, a private network that can only be joined by invitation, and a restricted-access network. With the latter, you can set access to the network to one of three user categories: Non-profit organizations, funding organizations and experts.