StiftungSchweiz lists
Efficient research with lists
Research matching organizations and save them to lists. Collaborate with team members on lists, comment, tag, and prioritize organizations. Get suggestions for similar organizations and let our AI work for you.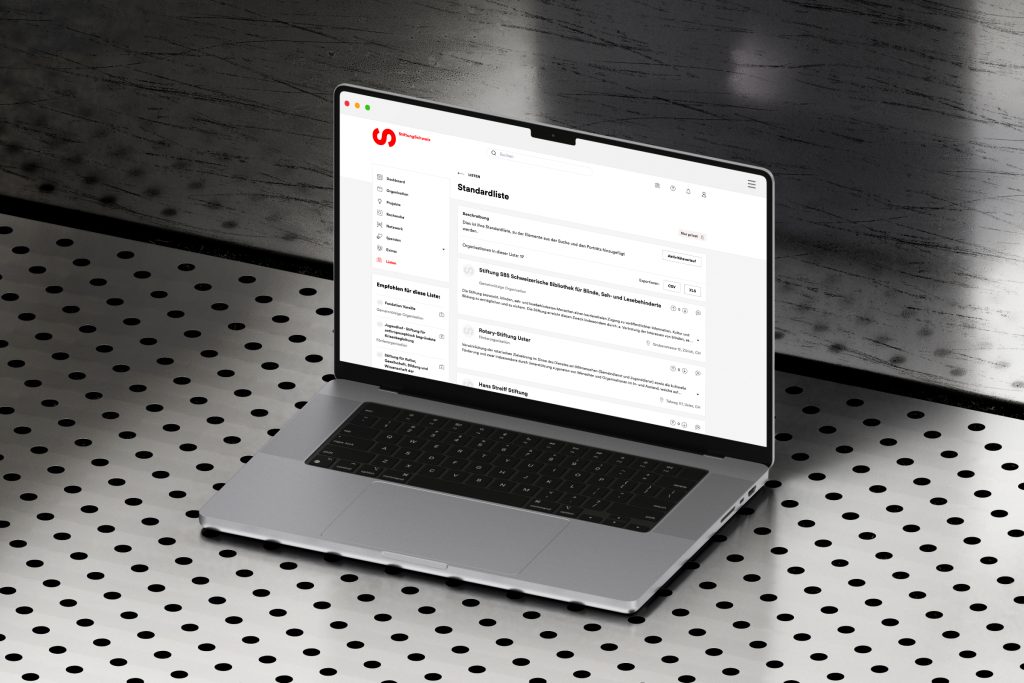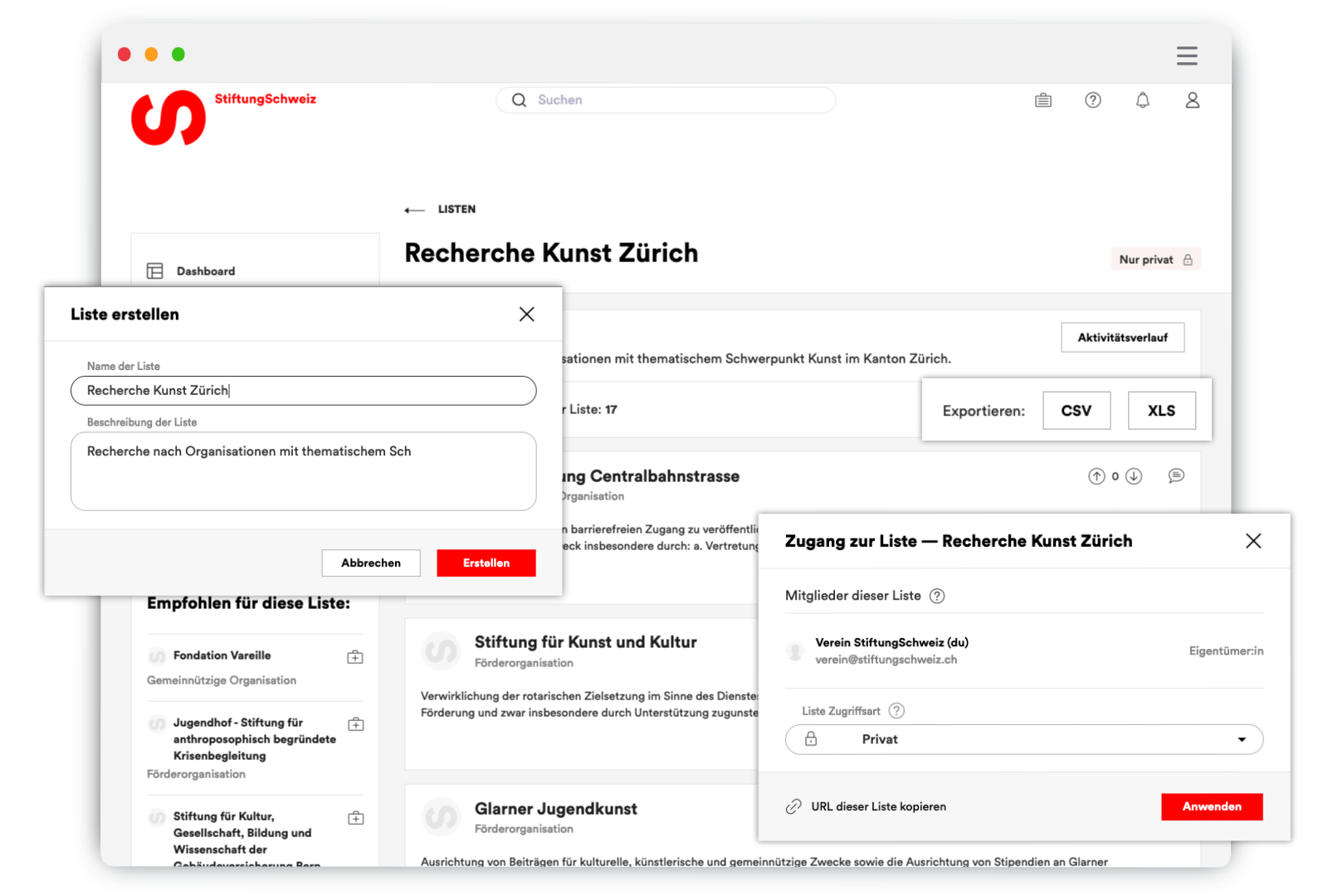 Save organizations in lists
Create lists to collect matching foundations or associations (unlimited number of lists possible from starter level)
With a few clicks you put the organization from the search into the desired list
Name and describe your lists
Keep your lists private or share them with team members or other users.
Export the lists as .xls or .csv file
Collaboration in the lists
In case of split lists you decide the rights of the members: moderator, co-vote or spectator.
Tag organizations with any keywords and filter by them
Comment on individual organizations
Vote for organizations and thereby prioritize which ones are most relevant to you
Copy elements to other lists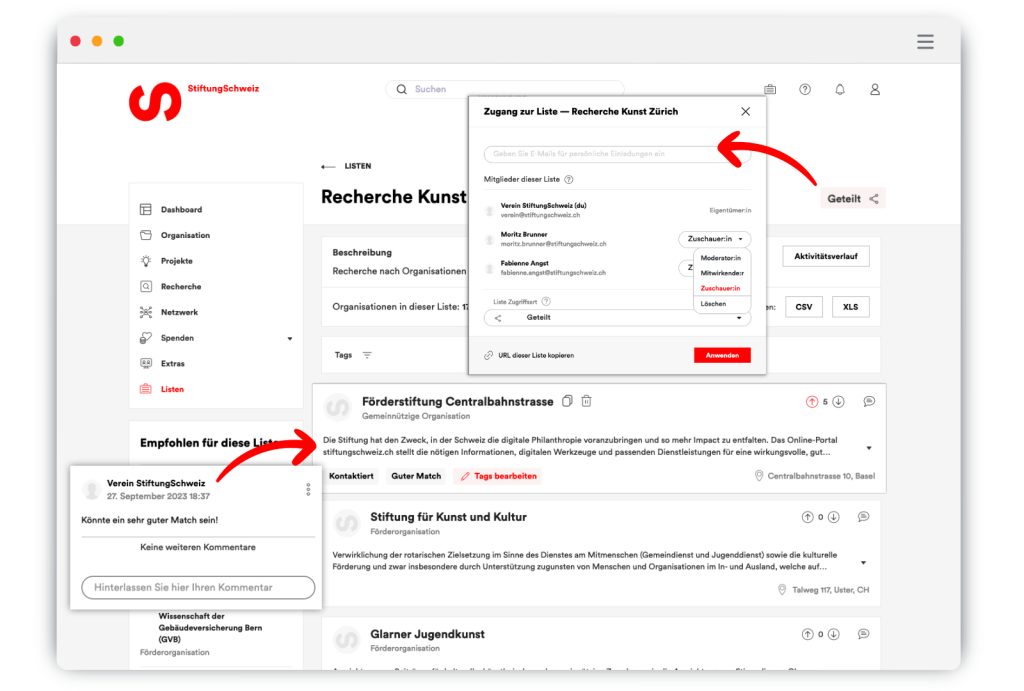 Smart lists: Register at the Pro level and receive suggestions for suitable organizations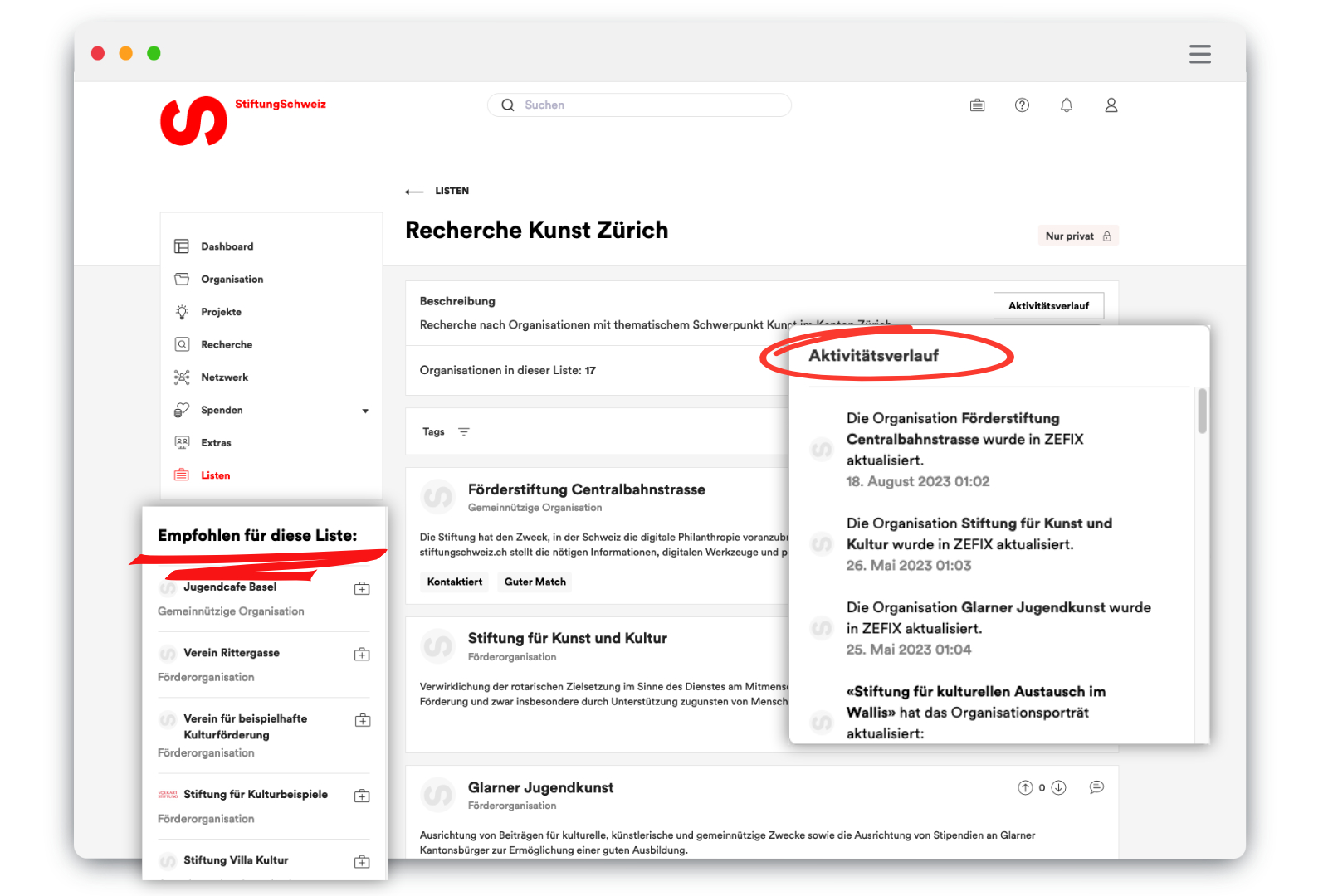 Smart lists (Pro access and higher)
Get notified of organization updates. The activity history keeps you up to date.
Receive automatic suggestions for suitable organizations
Subscribe to public lists that are updated regularly (from winter 2023)
Put our AI to work for you (feature under development and available in 2024 – AI Initiative).
Campaigns with lists (from partner)
Use the lists to let your employees pick organizations for a campaign
Invite employees to collaborate in a targeted manner
Precisely manage access and moderation rights members
Benefit from individual onboarding and continuous support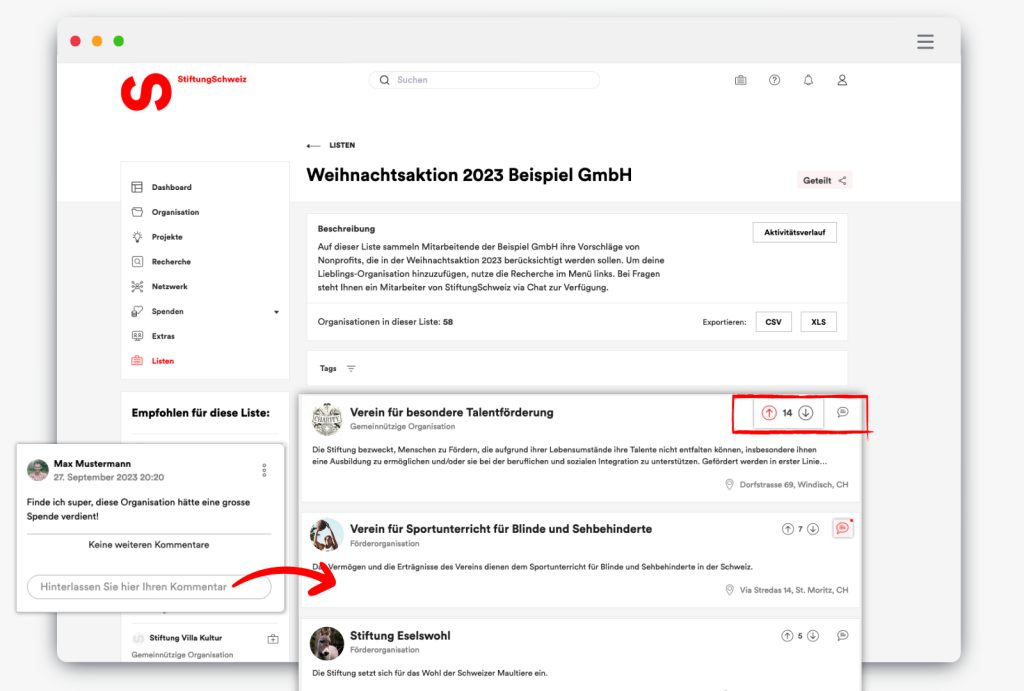 Frequently asked questions
Click on "Lists" in the menu on the left and then on "Create list".
Enter a name for the list as well as a description and then click on "Create".
Pro access gives you unlimited access to the public and smart lists.
No, the research folder is now called a list on stiftungschweiz.ch.
An organization can be stored in a list in two ways:
1. directly in the search results by clicking on the folder icon.
2. click the "Add to list" button on the organization portrait.
As part of our "Fundraising as a Service" offer, we will be happy to assist you with your research. We create individual lists for you and will be happy to advise you. Contact us without obligation: support@stiftungschweiz.ch
Public lists (function from winter 2023), which are continuously updated by us, are available from Pro access. You subscribe to public lists and stay up to date.
The public lists, which are curated and regularly updated by experts, are available from the Pro level upwards. You can view the lists and follow them to make sure you don't miss anything.