StiftungSchweiz Extras
Discover our exclusive extras
In our "Extras" section you will find webinars and workshops, services as well as publications that specifically support and enrich your work.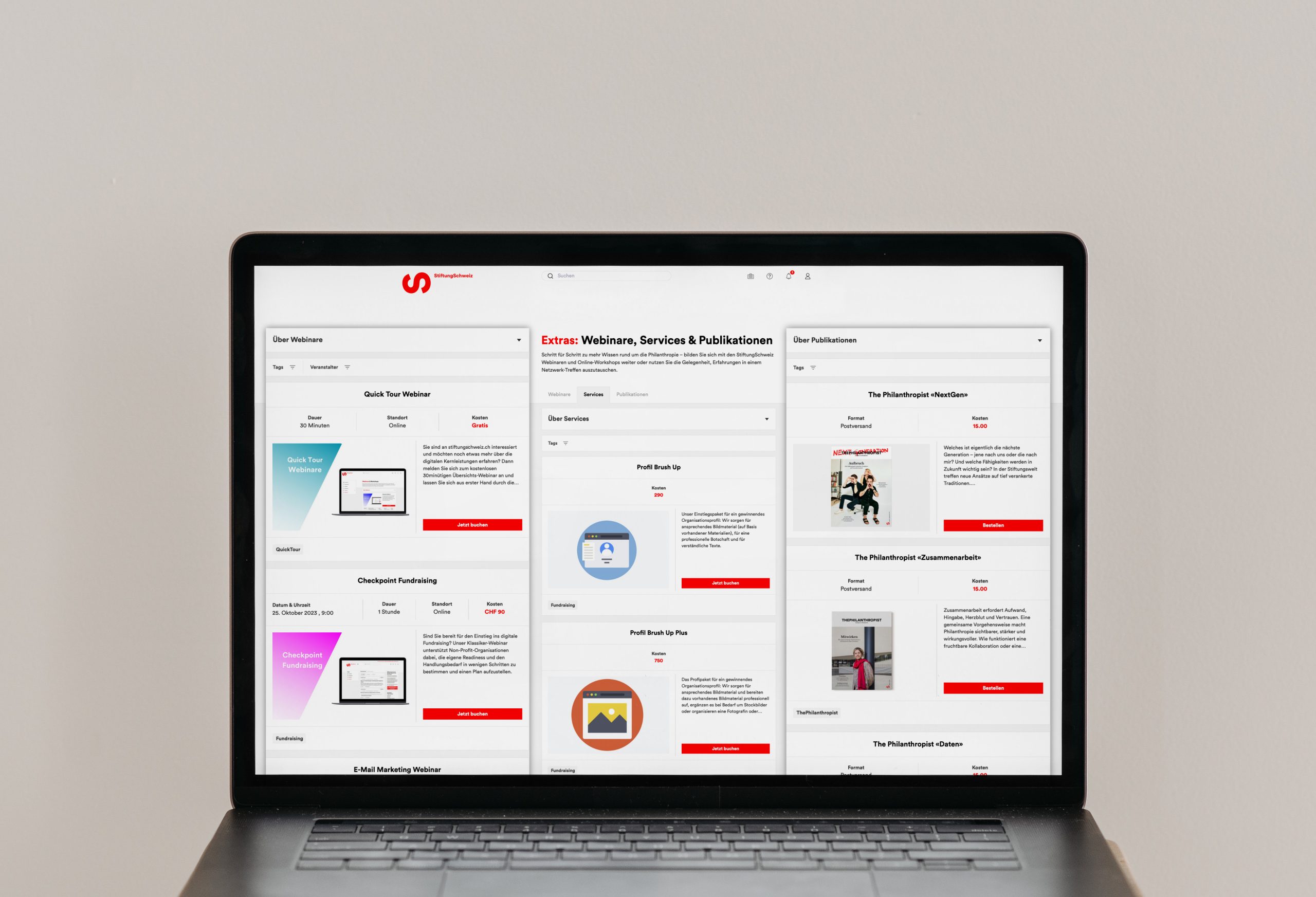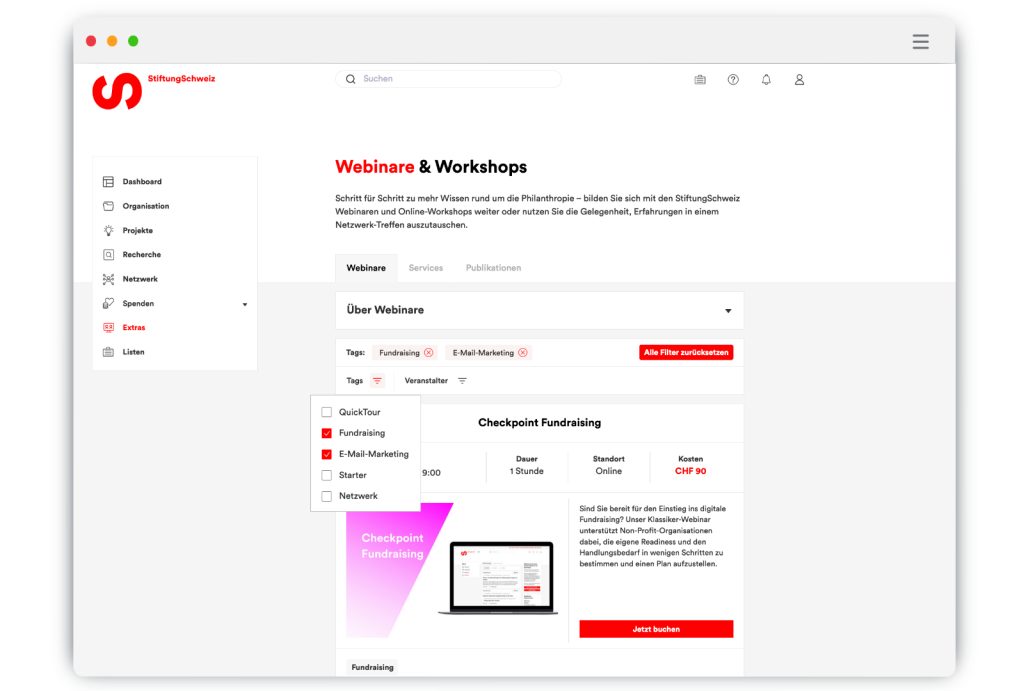 Webinars & Workshops : Expand your knowledge
Step by step to more knowledge around philanthropy – educate yourself with the StiftungSchweiz webinars and online workshops or take the opportunity and book one of our partner webinars.
Browse the wide and ever-growing range of webinars and workshops: From fundraising and email marketing workshops to onboarding webinars, there's something for every need.
Services: Personal support for your success
Customized support and personal assistance from proven experts – that is the promise of our services, which we are expanding step by step to meet your needs.
Have your organizational portrait professionally spruced up or get a privacy consultation. With the services of StiftungSchweiz you receive tailor-made support.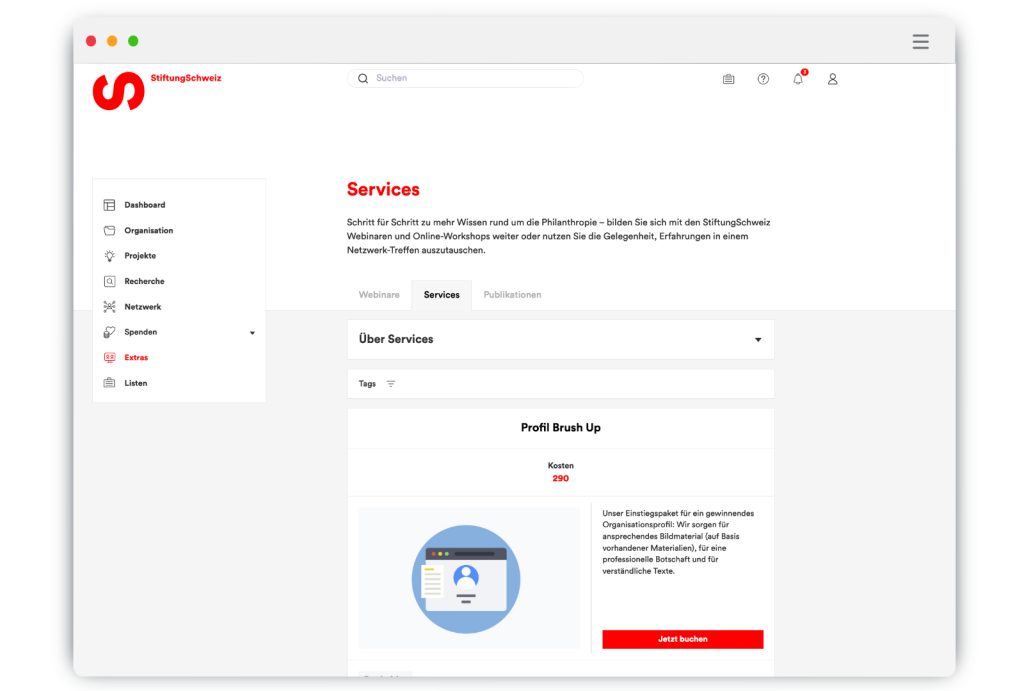 Get started for free: Even at the Free level, you get access to webinars & workshops, services and publications.
Publications: Stay informed and inspired
Factsheets, whitepapers and the industry magazine "The Philanthropist": In our publications you will find clearly and inspiringly prepared know-how.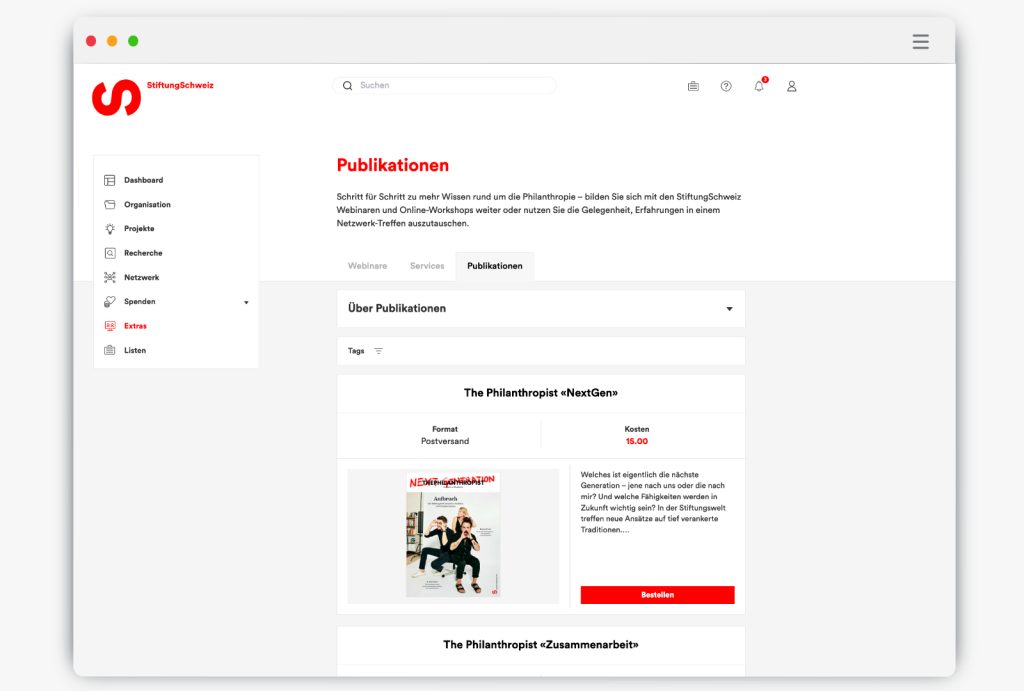 Frequently asked questions
The prices for participation in a webinar vary. In general, StiftungSchweiz offers free webinars in addition to paid ones! It is worth registering without obligation and simply browse the offer.
Yes, it is possible. If you take out a subscription at the partner level, you can offer your own webinars on stiftungschweiz.ch.