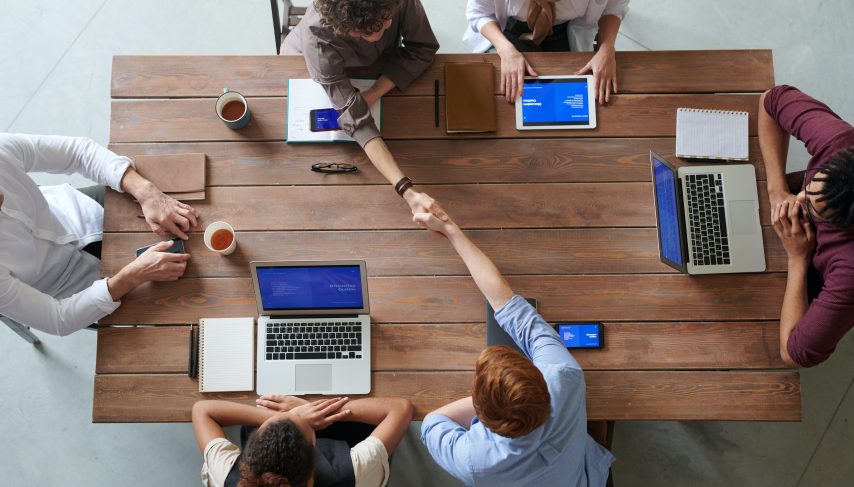 Last fall, StiftungSchweiz asked two dozen funding foundations which digital offerings they currently miss the most. In a series of workshops, we have developed a new offering from this, which is intended to strengthen the networks of philanthropy in Switzerland in the future and support exchange.
From discussion to collaboration
This is because exchange not only promotes transparency, but above all it facilitates effective collaboration. We are convinced: Well networked we can achieve more! In the new service, users can therefore easily create and gradually expand their own networks, in which not only interested funding partners can be found and alliances forged, but also controversial discussions are possible.
However, the network supports not only a look at the depth, but also the breadth of approaches in the nonprofit world. Looking beyond the end of one's nose is part of the program: It is easier for everyone in the network to keep up to date with the latest topics or to be inspired by new topics.
Closed or open
The forms of play are diverse: networks can support closed groups and well-rehearsed teams in their daily core tasks. Conversely, they can be created openly to allow for exciting discoveries outside of the established circles.
For now, the network offering is entering a beta phase in which it will initially be open only to funding organizations. In this phase, we put the finishing touches to the offering and continuously add new features. If something should not work according to plan yet: Use the chat directly on our website or write us an email to support@stiftungschweiz.ch.
Report as beta tester
While the new offering will be available to all StiftungSchweiz user groups starting in the fall, funding organizations can test it now. You are also free to invite additional individuals to your network who do not belong to a funding organization, such as experts in the various subject areas.

This does not work automatically yet, but the StiftungSchweiz team is available for you via chat function on the site and will support you. If you do not belong to a funding organization but still do not want to wait until fall, sign up as a Beta User using this form. We are happy to enable selected non-profit organizations and experts to use the network offer already today.