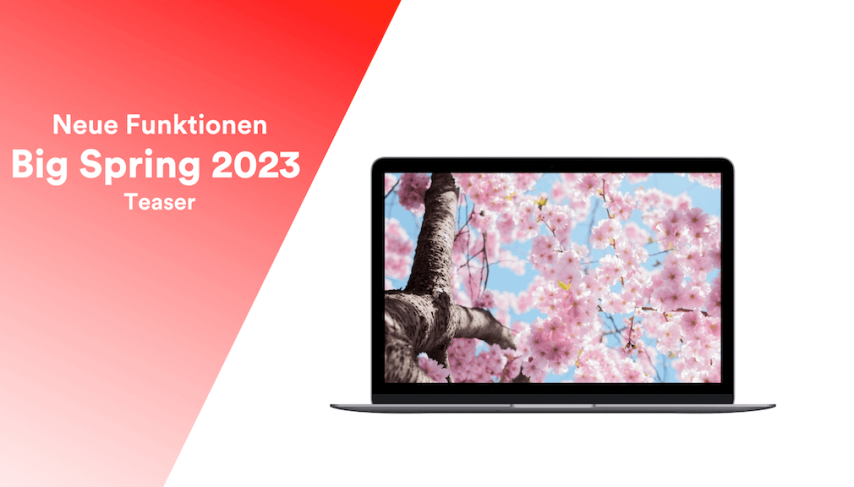 We announced it: StiftungSchweiz is opening a new chapter. With a lot of commitment and verve, we set about optimizing the platform. And your wishes and needs were at the forefront!
Almost six months ago, we decided to listen even more closely to the wishes and needs of our customers – in other words, to you! With the help of numerous interviews, we were able to gain exciting insights. And we also learned where the shoe pinches. Once again, a big thank you to everyone who took the time to answer our questions!
In the meantime, we put our findings into action and prepared the biggest release since the launch of the platform in its current form. In keeping with the season and the "big" project, we have given the release of the new functions the name "Big Spring". This is the first release that we are implementing with a completely new IT process.
"Big Spring" is set to launch on May 31 – and you can look forward to many new features! We are already telling you something today:
With the release, stiftungschweiz.ch offers a whole new experience when searching for suitable organizations. Because the core of our platform, the search, appears in June in a new look: The filters are easier to use and in the background a powerful algorithm ensures better results. By the way: At the beginning of June, we will present you with concrete help in the blog so that you can get the most out of stiftungschweiz.ch at all times in the future.
"Big Spring," however, is just the beginning. We are already working at full speed on new functions and look forward to continuing to develop and improve them not only for you, but also together with you. Subscribe to our newsletter to stay up to date and learn about the new features.
And a final tip: Since big changes can also bring small technical hurdles, we advise you not to start a big fundraising campaign with stiftungschweiz.ch during the week of the release (May 31 to June 6, 2023). After the release week, you can be sure that everything is running smoothly and that you are familiar with all the (new) functions of the platform – for a campaign that makes an impact!