Exclusive access for SwissFoundations members
SwissFoundations, the association of Swiss grant giving foundations, and stiftungschweiz.ch, are engaged in a pioneering collaboration to strengthen the foundation sector in Switzerland. As part of the collaboration, the organizations are exploring digital opportunities for philanthropy.

SwissFoundations members benefit from all of stiftungschweiz.ch 's digital tools during the pilot year until December 31, 2024, and have the opportunity to play an active role in the further development of digital opportunities. The proof of the pudding is in the eating: Take advantage of this opportunity and test the new digital platform.

Here's how:
Simply select the Free level in the registration process and finish the registration. Then write to us via chat or e-mail that you would like to use the partner level as a SwissFoundations member. We will then immediately activate you for the partner level. Support is provided by the StiftungSchweiz webinar series.
Onboarding Webinars
Exclusive offer for members of SwissFoundations: Niniane Paeffgen and Linda Sulzer from the Office for Daring answer questions and explain basic operations on the platform, be it about logging in, updating profiles or e.g. adding current focal points. They also address specific needs and ideas of SF members.
Dates:
∙ Tuesday, Nov. 14, 2023, 2 p.m. Register now >
∙ Tuesday, 11/28/2023, 2:00 pm. Register now >
∙ Tuesday, 12/12/2023, 2:00 p.m. Register now >
Do you need support or have questions about the platform? Write to wagemut@swissfoundations.ch
A joint initiative
The advancing digitalization in the philanthropy sector will lead to increased pressure for action among all participants in the coming years. As in other areas of society, digitization will bring standardization to foundations and philanthropy in the medium term.
Within the framework of its minority shareholding in Philathropy Services AG, SwissFoundations helps to shape and steer this development.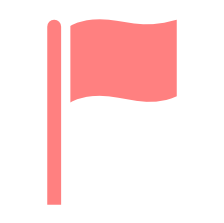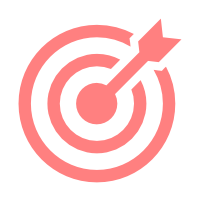 SwissFoundations and StiftungSchweiz are embarking on a stage of intensive cooperation in which digital tools will be aligned and modernized, and digital expertise as a whole will be expanded and shared.

SwissFoundations and
complementary and
Not the either
but

As a representative of the funding sector
Confidence room, which is designed for a
Advocacy of the sector crucial
brings in the provision of digital
Key competencies and a
Together the
especially smaller foundations
unique, from SwissFoundations
Content can thus be created through the large
the sector, in politics and in the
StiftungSchweiz are
therefore perfect partners.
-Or is the solution
the And.

SwissFoundations creates the
powerful digitization and strong
is. StiftungSchweiz in turn
Solutions and channels central
strong networking across the board.
Partner the whole sector and
and nonprofits. The qualitative
and its members generated
Reach of StiftungSchweiz in
to be carried by the public.